About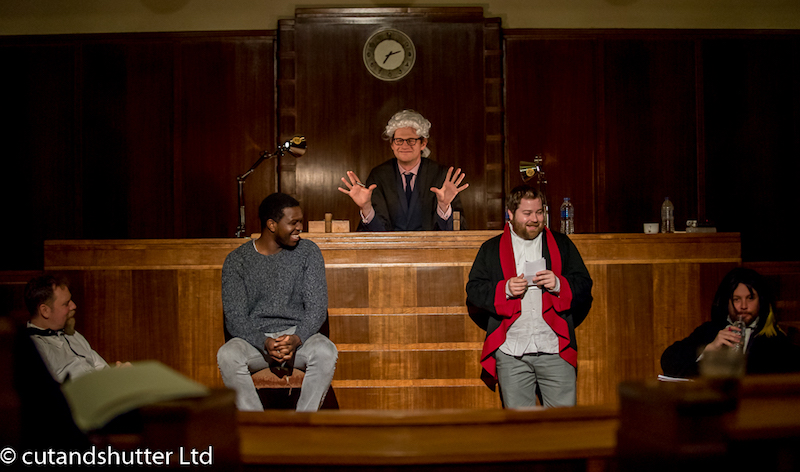 The format is simple
There is a court room, a judge, a clerk and both prosecution and defence lawyers
Each role is played by a comedian
The audience fills in charge sheets to accuse friends attending court
The charge sheets are collected before the show starts
You're not obliged to fill in the charge sheets. It's just more fun if you do
Only 3 or 4 cases will be chosen to be tried
This Is Your Trial will be 7 years old this year.
During that time the show has had several homes in London before finding a monthly residency at Aces & Eights at Tufnell Park and Le Monde in Edinburgh.
It has also travelled to Edinburgh. Brighton, Leicester, Perth and Adelaide comedy festivals, clocking up more than 350 shows, thousands of jurors and more than 100 different comedians taking part.